Our gKIDS team considers it a privilege and a calling of God to serve you and your children on a weekly basis.
It is our desire to see kids come to know Christ personally, grow spiritually, and have FUN!
Hello, Families!
We are excited to share some resources with you! I am so thankful that we can still stay connected no matter what.
We'd love to connect with you in our
gKIDS Parents Facebook Group
and on
Instagram
! Links for preschool and elementary videos, pages, and God Time devos will be available on our gKIDS Parents Facebook Group Sunday mornings.
Parents: Stay up to date with our classrooms by joining our
gKIDS Parents Facebook Group
. If you're not in that group already, click that link and request to join or email
gkids@thegardentricities.com
Remember, we love you, we are here for you, and we're praying with you!
Pastor Cheryl and your gKIDS Team
gkids@thegardentricities.com
FRIDAY, August 6 - Monday, August 9
What:
The Garden's gKIDS ministry is excited to team up with Spokane Christian Center to offer Kids Camp 2021. Are you ready for the time of your life? We have prepared an incredible experience for you this year! We'll have tons of fun, have exciting adventures, meet new friends, and make memories that will last a lifetime. Best of all, we'll do it in a safe, God-centered environment and grow to be stronger in Christ. Our kids will never be the same!
Who:
Kids who've completed 2nd through 5th grades.
When:
Kids Camp is Friday, August 6- Monday, August 9. Travel information
Where:
Kids Camp will be at Cocolalla Lake Bible Camp, just north of Coeur d'Alene, Idaho. We can hike, swim, canoe, play basketball, volleyball, soccer, horseshoes, mini-golf, campfire and lots of games! Our campers will enjoy bunk beds in their cabins, a chapel for services, and lots of creek shoreline to explore!
How Much:
Kids Camp is $225.
The registration form
and a $20 deposit must be turned in no later than Sunday, July 18. Remaining balances will be due no later than Sunday, August 1.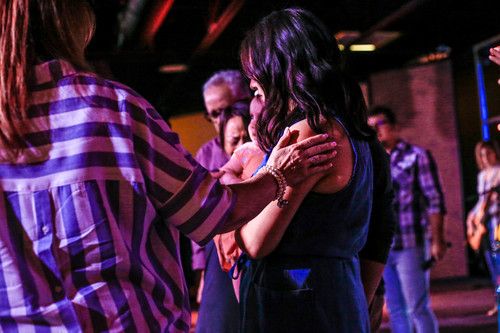 LABOR Day WEEKEND | Sunday | September 5
Baby dedication is an opportunity for parents to present their child to God, publicly committing to raise their child to know, love, and share Christ with others while surrounded by family, friends, and their church community.

This isn't the salvation or baptism of the child but rather, we're acknowledging that we will make knowing God a priority when raising our children. The Garden considers it an honor to partner with parents, committing to pray for your family and providing encouragement and resources that empower godly parenting.

Baby dedications will take place during our Sunday service on September 5. Please register your child so we can have their dedication certificate and your parent covenant ready. We look forward to celebrating with you!