Our gKIDS team considers it a privilege and a calling of God to serve you and your children.
Our desire is to see kids come to know Christ personally, grow spiritually, and have FUN!
Hello, Families!
We are excited to share some resources with you! I am so thankful that we can still stay connected no matter what.
We'd love to connect with you in our
gKIDS Parents Facebook Group
and on
Instagram
! Links for preschool and elementary videos, pages, and God Time devos will be available on our gKIDS Parents Facebook Group Sunday mornings.
Parents: Stay up to date with our classrooms by joining our
gKIDS Parents Facebook Group
. If you're not in that group already, click that link and request to join or email
gkids@thegardentricities.com
Remember, we love you, we are here for you, and we're praying with you!
Pastor Cheryl and your gKIDS Team
gkids@thegardentricities.com
Hey, gKIDS! Come dressed in your favorite costume (if you'd like), have fun with friends, play games, make some crafts, and leave with CANDY!!
Hey, everyone who's not a gKID! All that candy? That's where YOU can be a hero! Bring bagged candy to the CANDY-PALOOZA Drop Zone barrel by the gKIDS check-in door, now through October 31!
CANDY-PALOOZA starts at 6pm with ages 6-weeks through 5th grade checking in to gKIDS while everyone else heads to the sanctuary for an encouraging word, prayer, and communion. Around 6:45, parents will go get their kids and we'll meet up in the lobby for
Family Dinner
and when you're at The Garden, you're FAMILY!
LOTS of pizza will be provided and you're welcome to bring a side dish or dessert to share, or just bring yourself! It'll be a great way to wrap up a great month!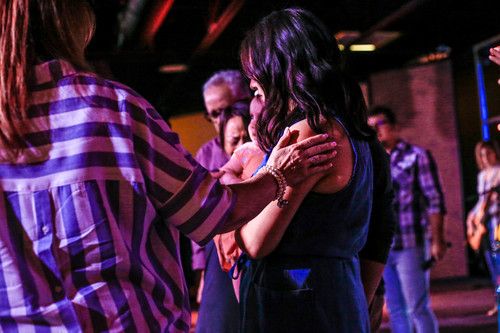 MOTHERS DAY | Sunday | 5.8.22
Baby dedication is an opportunity for parents to present their child to God, publicly committing to raise their child to know, love, and share Christ with others while surrounded by family, friends, and their church community.

This isn't the salvation or baptism of the child but rather, we're acknowledging that we will make knowing God a priority when raising our children. The Garden considers it an honor to partner with parents, committing to pray for your family and providing encouragement and resources that empower godly parenting.

Our next baby dedication service will take place during our Sunday service on Mother's Day, May 8, 2022. Please register your child so we can have their dedication certificate and your parent covenant ready. We look forward to celebrating with you!