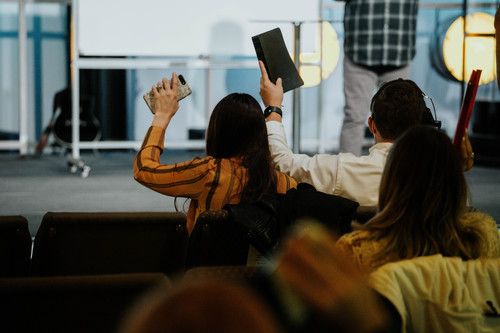 We're ready to welcome you to an in-person service! Right now, we're able to offer a limited number of seats by reservation to those who fall within the parameters listed below in our COVID-19 Service Attendance Guidelines, until we reach our maximum allowed capacity.
We're also able to offer limited childcare and kids classes! As with our sanctuary, class spots are by reservation until capacity is reached. Our Mothers Suite, Coffee/Water, G-Fusions, Merch, drinking fountains, ice cream are not yet available, so you're encouraged to bring caffeine and water with you!
Reservations for our next Sunday service open at Noon Tuesday. Reservations for First Wednesday go live at Noon the Sunday prior. Reservations for our
gKIDS
-hosted Simply Christmas Jingle Jam go live at Noon, Tuesday, December 1.
Click the service link below to reserve your seat. We look forward to seeing you when you're ready!